E.A.A. FLY IN & MODEL DISPLAY
On June 29, 2019 Join in with the E.A.A.  Chapter 13 Dawn Patrol for their Fly in Breakfast at the Ray Airport located on Indian Trail Rd, North of 27 Mile Rd. from 7:00 am to 12:00 noon. Bring your best airplane/s to display and a write-up with the info about your plane/s. There will be no flying, just a static display. You will find the full scale pilots and spectators are just as interested in our models as we are of the full scale aircraft. Be there early  (before 7:00 am) to get a good parking spot and to set up your display. Don't forget your smile, your lawn chair and a sun shade if you have one.
Their breakfasts are good eating and at a very reasonable price.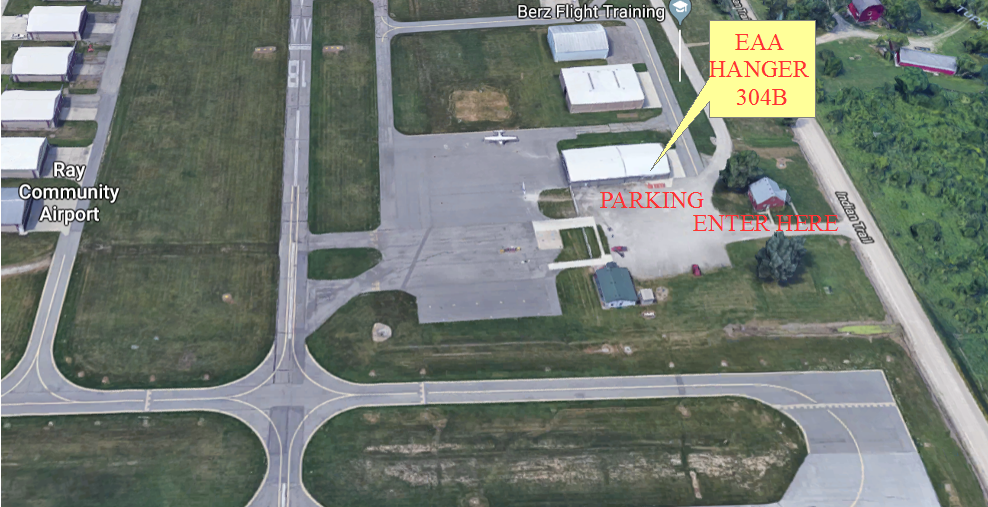 To minimize driving on un-paved roads:
• Take North Avenue to 27 Mile road, west;
• Then Indian Trail north to the airport.
• EAA Chapter 13 Hangar is off the main parking lot
• Hangar 304B
open the following link below to view the EAA flyer